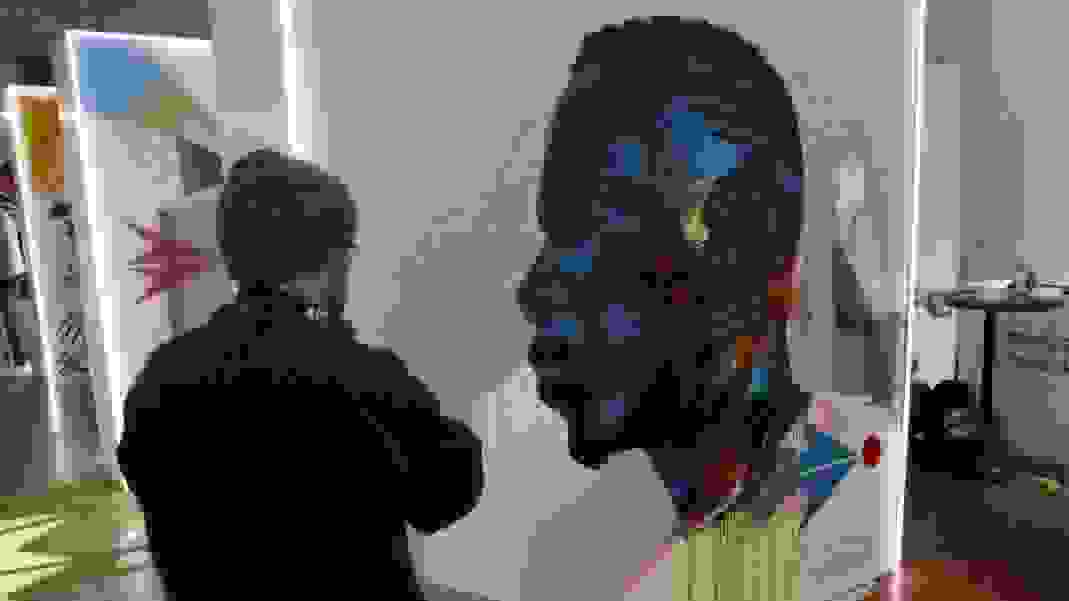 LIVE: Kendrick Lamar's Surprise Night of Art & Inspiration
Rich in history, the Classic Leather shoe has stood as a staple in closets across the globe for decades. Its signature all-white silhouette has provided a blank canvas for musicians, artists and tastemakers alike to apply their own creativity.
Tonight Reebok Classic is putting that creativity front in center at Old Granada Studios in Manchester, England. It's a venue whose equally rich history includes the first-ever televised Beatles performance.
Not at the event? Not a problem.
For the next six hours, we're bringing the art, the performances, and this truly Classic experience to all you creators at home.
6:45 p.m. Four tickets remain...
With 15 minutes until the doors open at Old Granada Studios, @ReebokClassic took to Twitter and Instagram to give away the final four tickets into the event.
One thing's for sure: the city of Manchester is not short of Kendrick Lamar fans, as they raced – yes, actually ran – to be the first to claim the sought after passes to the invite-only event.
.@yelzhannassenov@kostykirp got here first!!!!!! pic.twitter.com/pMsdXboN0j

— Reebok Classic (@ReebokClassics) March 11, 2016
6:55 p.m. The calm before the storm...
The stage is set, the DJs are arriving, and the fans who were lucky enough to score tickets are crowded outside Old Granada Studios anxiously waiting for the doors to open.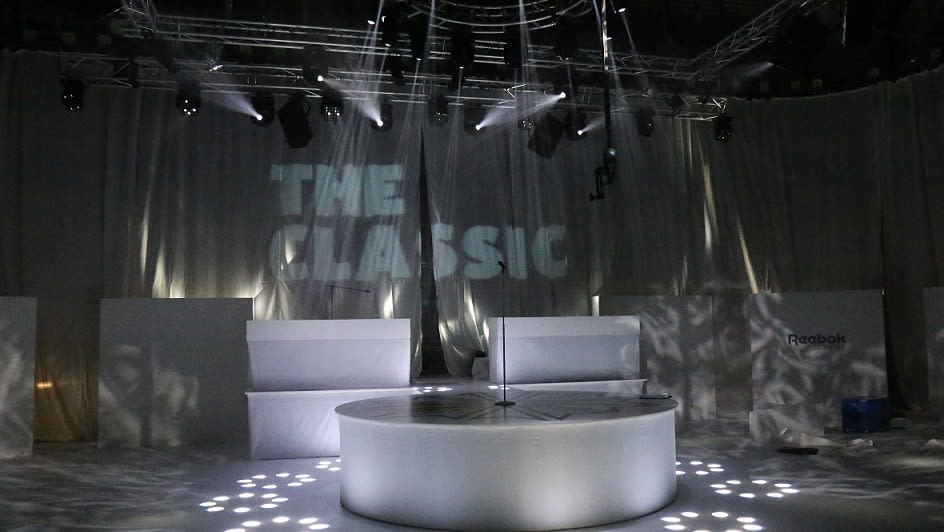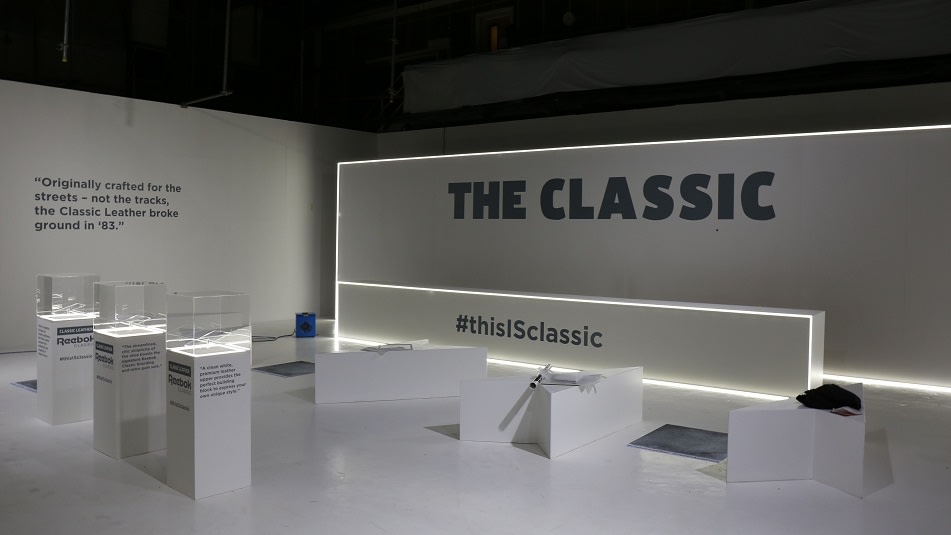 Practicing how to NOT fall off stage when introducing Kendrick Lamar @ReebokUK#thisISclassic tonight! 👀 pic.twitter.com/hUt4o4CKX4

— Julie Adenuga (@JulieAdenuga) March 11, 2016
7:30 p.m. Welcome to Kendrick Lamar's house party...
When Kendrick wears the Classic Leather, we all wear the Classic Leather.
To make sure attendees step into the event in style, each is given a fresh pair of the all-white kicks immediately upon entry.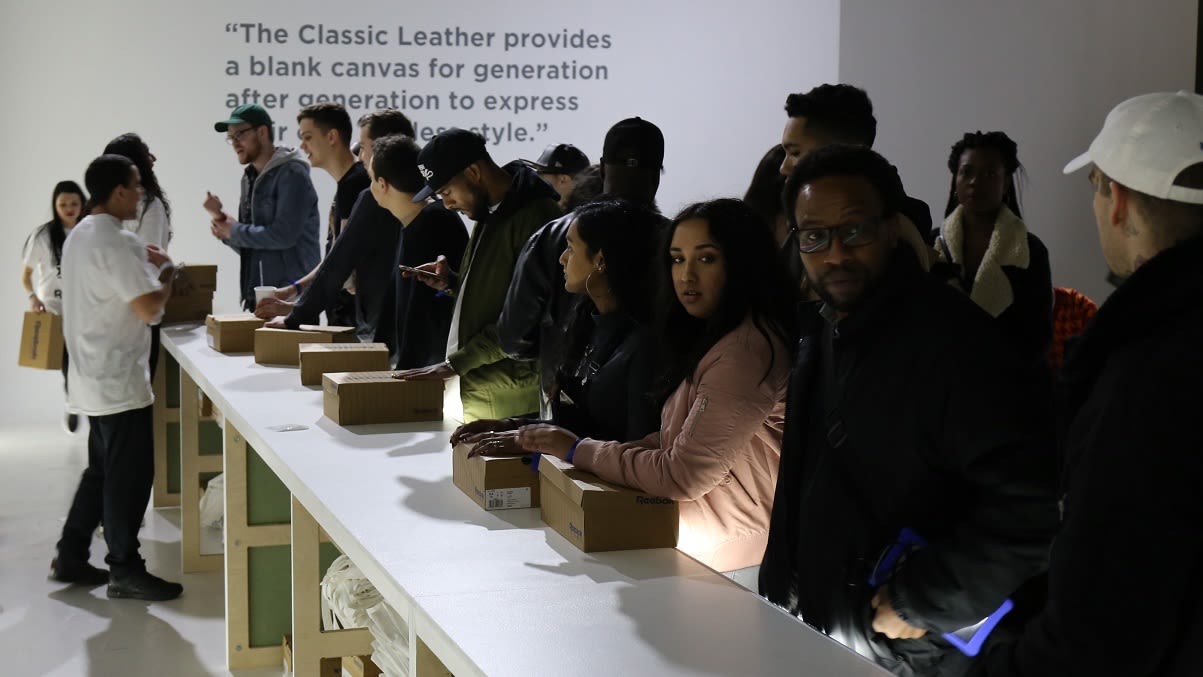 8:15 p.m. Creating Kendrick's stage...
Just like the Classic Leather, Kendrick's stage for the night started with an all-white blank slate. Leading up to his performance, attendees are being given the chance to sign the stage and decorate it with color, artwork, and words of inspiration for the artist.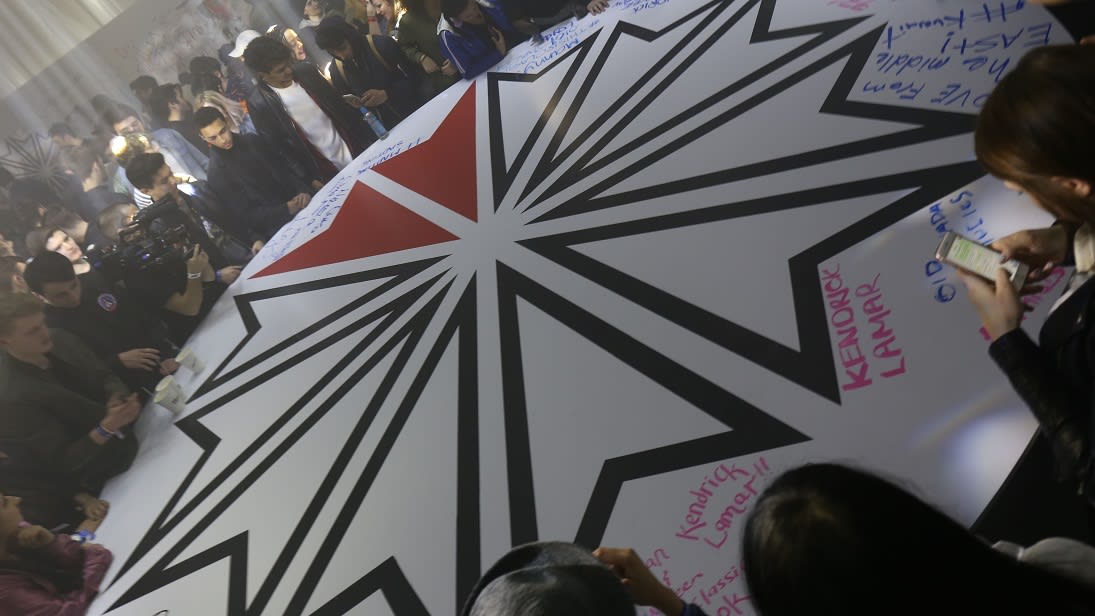 Every inch of the performance room is a canvas. #thisISclassicpic.twitter.com/ZW2sCD29cB

— Reebok Classic (@ReebokClassics) March 11, 2016
8:45 p.m. And we have music...
Leading up to Kendrick's set, Peckham-based DJ Bradley Zero and North London native Hannah Faith are spinning.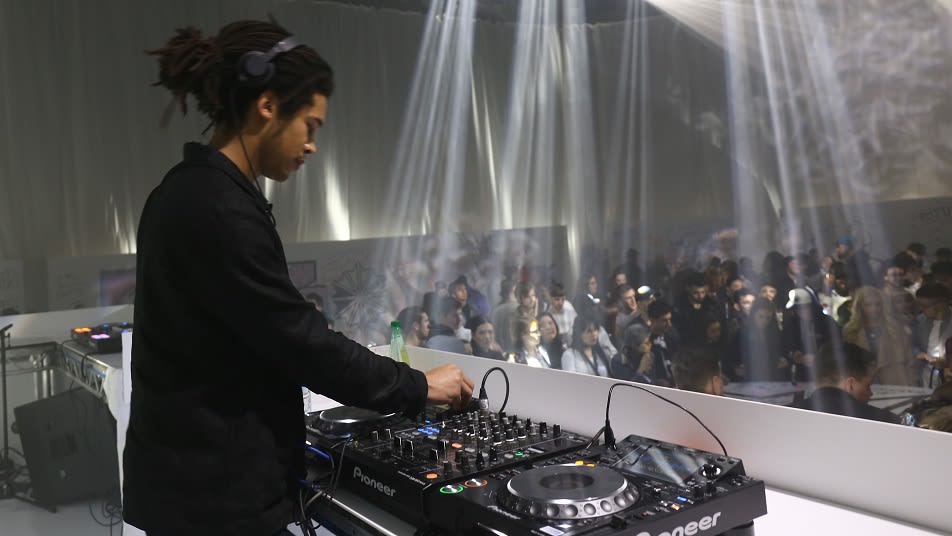 9:15 p.m. Celebrating all styles...
There's a shoe to match every style. Tonight, embracing the diversity of personalities in the room, Classics of all varieties are on display. No shortage of shoes here.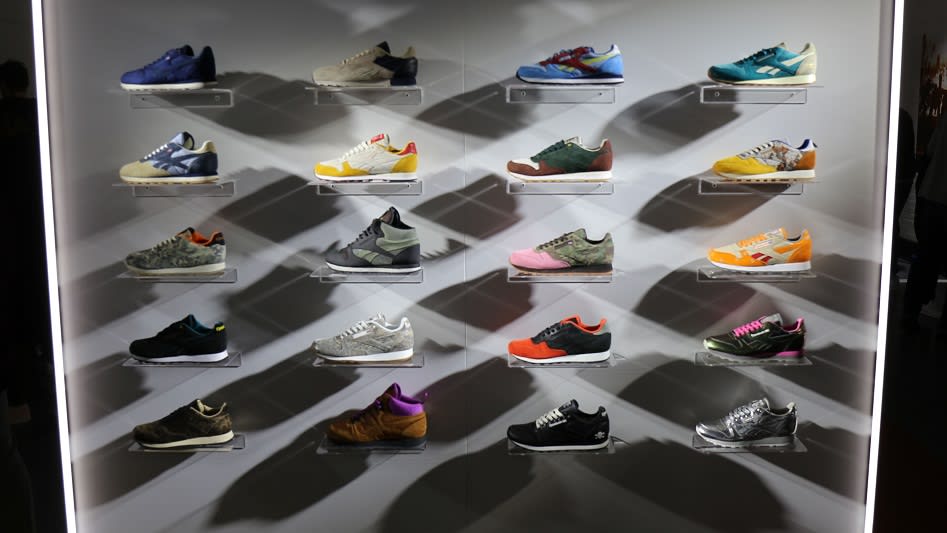 10:00 p.m. Ladies & gentlemen, Kendrick Lamar...
In front of the intimate one-room, 200-person crowd, Kendrick Lamar has officially taken the stage.
10:10 p.m. The energy right now...
The excitement and enthusiasm in the room can't be put into words.
But a picture is worth a thousand words and event-goers were sure to snap plenty of those...
A photo posted by Complex UK (@complex_uk) on Mar 11, 2016 at 2:56pm PST
Perhaps the most excited, though, are those who opened for Kendrick.